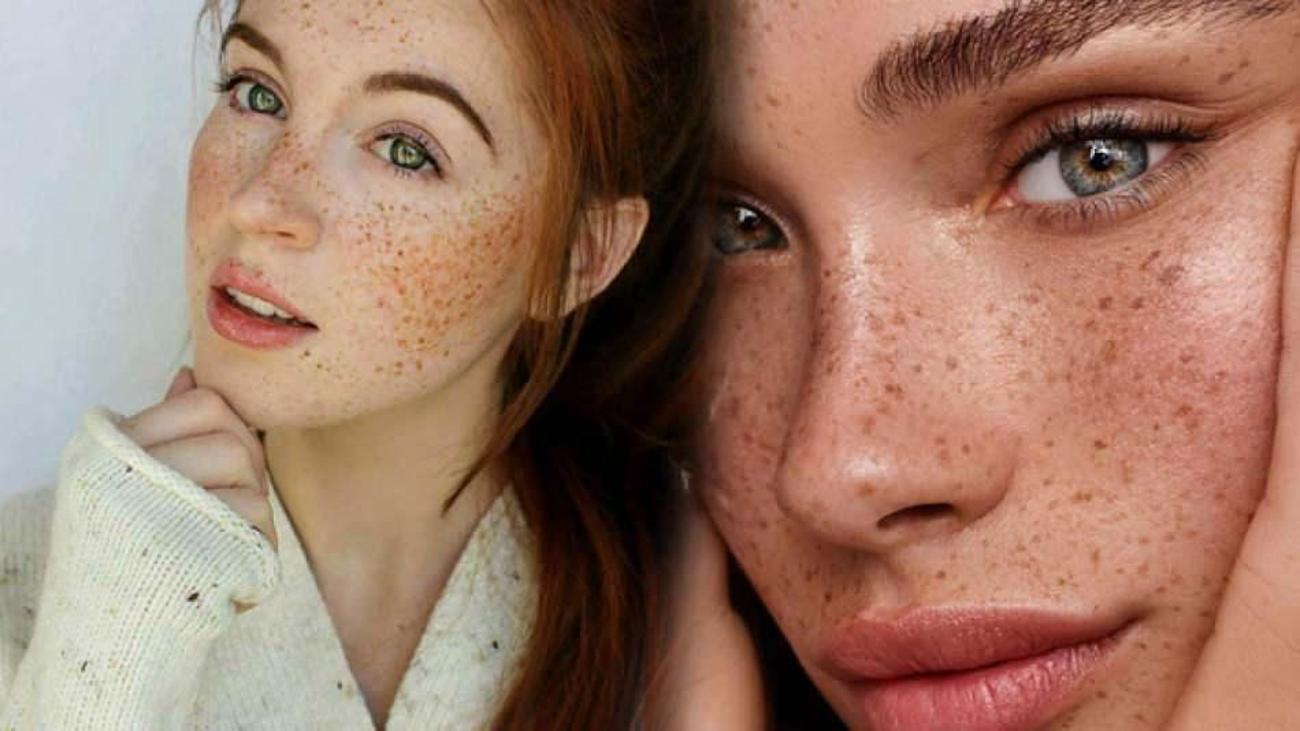 With the natural look becoming a trend, the usual make-up routines are also being changed. Thin and shaped eyebrows, which were fashionable for a period, are thickened, and dark makeup materials are replaced by more pastel tones and soft colors. However, skin make-up that looks like porcelain is not preferred too much for daily make-up. Natural and lively looks obtained with lightweight foundations are now preferred. Due to all these, the first thing that comes to mind when talking about natural appearance is facial freckles. Freckles are very fashionable this summer! We girls love freckles because they make us look younger, more dynamic and, let's face it, cute. If you do not have natural freckles and you want freckles, the solution is very simple. You can make yourself freckles with a little makeup trick.
How to make freckles with fake eyeliner?
Cleanse your skin well. Apply your moisturizer and sunscreen over it.
After you have done your skin make-up (foundation-concealer-blusher-contour), activate the main hero, light brown eyeliner that is not overly dark.
your eyeliner lightly touch it upright, over your nose and in the middle of your face. Put large and small disproportionate dots on your skin. Creating sparse spots in some places and clusters in others will make your look more natural.
Make your freckles permanent with a strong make-up fixer.
How to make freckles with henna?
To understand the color of henna without applying it to the face, apply a small amount of the product on the arm and see if the color is suitable for application to the face.
First of all, you need to find a very high quality henna that does not contain chemical dyes and gives a dark color. For example, it could be the henna used to make patterns on those hands.
As for how to apply, you can get help from a hard and thin lip brush and use a toothpick to create more invisible and small freckles.
Make random tiny dots on clean skin and start applying it to the nose and cheekbones. The sun affects the elevation areas more quickly, so you can make a more intense freckle effect on the nose.
The durability of the freckles varies according to the holding time. Do not leave it on for too long, we recommend that you wash it as soon as it dries on your face. If you leave it for a long time, its color is darker and lasts for about 10 days. It stays for up to 5 days maximum if you leave it in a light color.