Broken hair is a problem faced by many people, which causes the hair on the ends of the hair to look lifeless and unhealthy. We are looking for various ways to beautify our hair, the damage we do to our hair due to styling such as tong straightening and blow-drying is actually quite large. However, it is not in our interest to stay away from these transactions. Although the products containing chemical content such as hair straighteners, blow dryers, gels, hair sprays that we use daily make our hair look the way we want at first, it causes breakage over time. Women who are in trouble with hair breaks are looking for various solutions. One of the most frequently sought solutions is a care oil recommendation for hair breakage or a hair care mask, because the natural hair care oil or mask to be used will not only help to remove the splits, but also to keep our hair healthier. In this article, we will help you achieve the beauty you want in your hair by presenting the best results we have found in hair care oil recommendation research. Here are the natural oils that repair your hair splits…
1) Cocoa Butter
We came with a simple and ubiquitous oil to get rid of split ends, using cocoa butter on your hair is very effective in healing split ends. It is among the most recommended maintenance oils by experts. Cocoa butter, which helps hair health to a great extent as well as giving the hair a perfect appearance with its effective nutritional values, is a vegetable oil that you can find from herbalists. You can use it by mixing it with different vegetable oils, or you can use this oil alone. While your hair is damp, pour some cocoa butter on your hand. Make sure your hair absorbs the oil well by massaging your hair with your fingertips. After keeping it on your hair for 15 minutes, rinse your hair with a small amount of shampoo. You will definitely see the effect when you use it regularly once a week.
2) Avocado oil
Thanks to the vitamins A, B3, C, D and E contained in avocado oil, it gives vitality to the hair. It helps to fix broken hair. In addition, it eliminates the problem of dandruff and prevents hair loss. Apply avocado oil to the ends of your hair. After 30 minutes, rinse with warm water.
3) Coconut oil
Coconut oil is one of the most used and most common remedies for split ends. Coconut nourishing the ends of the hair, when used regularly, repairs the splits and gives the hair a shiny appearance. You can apply coconut oil to the ends of your hair and leave it for 20 minutes, then rinse with warm water. You can apply it 2 times a week.
4) Argan oil
Originating from the exotic country of Morocco, argan oil is extracted from the nuts of argan trees. Recently, this oil has become the trend of the beauty world, and it is often used in many cosmetic products. Rich in antioxidants and vitamin E, argan oil is a very good moisturizer. It repairs damaged hair and protects hair follicles from further damage from heat and ultraviolet rays.
5) Olive oil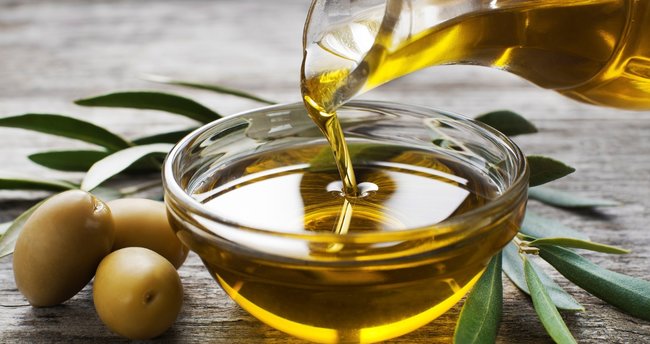 Olive oil, a versatile oil, has protective and moisturizing properties. It protects the natural keratin in your hair and is a natural conditioner with its antioxidant content. For best results, use an organic, extra-virgin olive oil version. It is rich in vitamin E, great for hair growth. It revitalizes the scalp, nourishes the hair follicles and promotes hair growth. It is a great option for those with dandruff problems as well as damaged, dull, dry or frizzy hair. The oil can be applied to dry or damp hair. You can heat some oil and distribute it evenly through the scalp and hair. Wrap your hair in a warm towel for 20 to 30 minutes before washing off the oil. Shampoo thoroughly to wash.